VTG's Cloud Engineering services ensure that your cloud-based infrastructure and applications achieve the performance, availability, security and scalability to maximize the benefits to your business and support digital transformation. Our comprehensive services cover the complete spectrum from initial consultation and planning to migration and deployment using high levels of automation to reduce project timescales and minimize risk.
Delivering innovative cloud solutions to meet business, operational and financial needs
Expertise in planning and implementing cloud migrations
Automated platforms to reduce migration time, effort and costs
Integrated teams of cloud consultants, architects, engineers and project managers
End-to-end support for cloud projects to maximize efficiency, control costs and improve ROI
Our Service
Offerings
Cloud Consulting
Our Cloud Consulting services help you develop the right private, public or hybrid cloud strategy for your business and create a plan that covers all the requirements of your chosen platform. VTG's comprehensive approach includes a Cloud Maturity Assessment to assess business and IT drivers, analyze existing workloads and applications, as well as business, technology and operational processes to document your cloud maturity level. Cloud Consultants also collaborate with your team to identify the use cases that will maximize ROI.
---
Benefits
Access to expert cloud advice

Greater understanding of your cloud maturity

Clear cloud strategy

Detailed planning for your cloud migration

Improved return on your cloud investment
Cloud Automation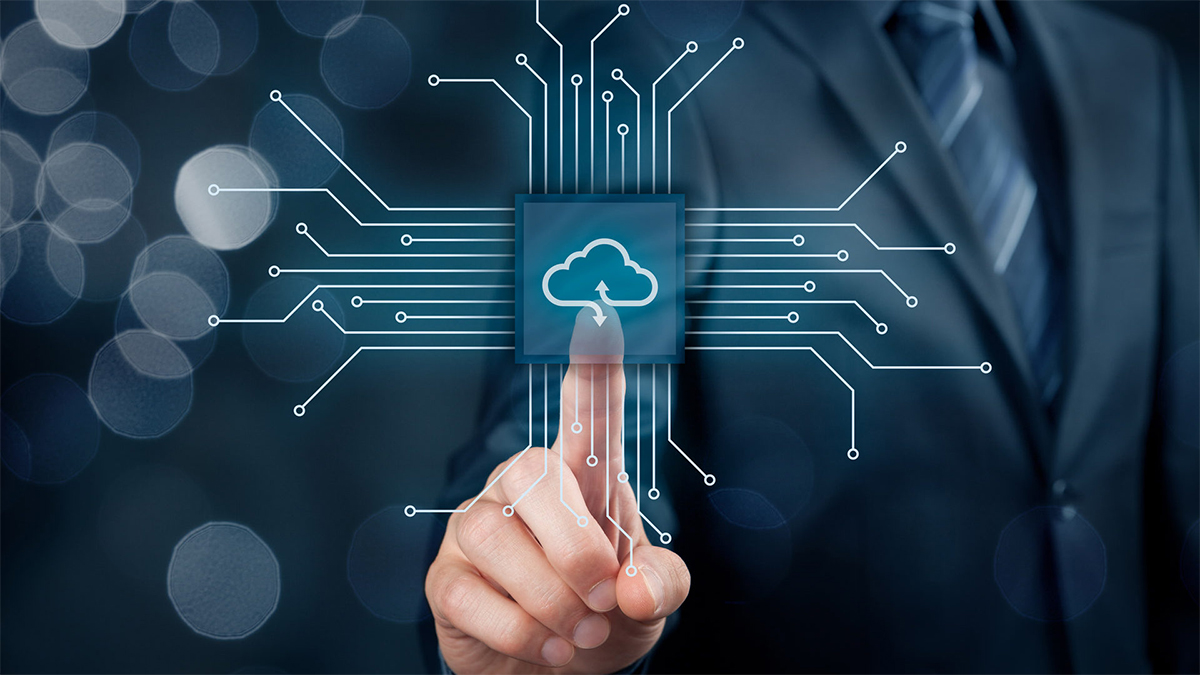 Automation contributes to the success of your cloud project by reducing timescales, cutting time-consuming manual processes, increasing accuracy and eliminating the risk of human error. Our skilled Cloud Engineers work with your team to identify and assess automation opportunities, plan and implement your migration. VTG's end-to-end Cloud Automation service is suitable for storage, server, application or exchange migration to the cloud. It helps to simplify migration and ongoing operations to ensure cloud continues to deliver benefits in the most cost-effective way.
---
Benefits
Access to cloud automation expertise and resources

Faster project timescales

Simpler migration process with reduced risk

Improved efficiency and productivity

Better use of your own resources
---
DevOps
Optimization
Cloud Management
Cloud Migration & Deployment
VTG are experts in cloud migration and can help you reduce the timescale and costs of your migration. ZenFra, our patented automation tool, manages and monitors migration projects to cut lead times by 30 to 40 percent and reduce costs by 25 percent compared to traditional in-house methods. Our service covers the most important migration strategies, including re-hosting, re-platforming, repurchasing, refactoring and re-architecting, and retiring. The result is a successful migration project that exceeds business expectations, and reduces the burden on your team.
---
Benefits
Assured transition to the cloud

End-to-end project support

Reduced costs and timescales

Reduced project risk
We Love Making Our
Customers Happy
"Virtual Tech Gurus is an incredible, talented team whose deep knowledge of technology has provided our customers with added insight into architecture and infrastructure improvement. They also have a unique ability to discuss strategic concepts at the CxO and VP level while still able to discuss implementation and technical details with DBA, host admins and storage professionals.
They have worked with our team to help develop solutions with tangible returns for our customers and partners for several years and their insights are invaluable to our technical sales team."
- Technology Account Manager, EMC Corporation
"I want to let you know how happy I am with the work performed by Virtual Tech Gurus Consultant at my customer site. He exceeded all expectations !!! He did a GREAT JOB !!"
- Project Manager, EMC Corporation
While cloud computing offers a number of benefits, such as scalability, agility,…
Read More