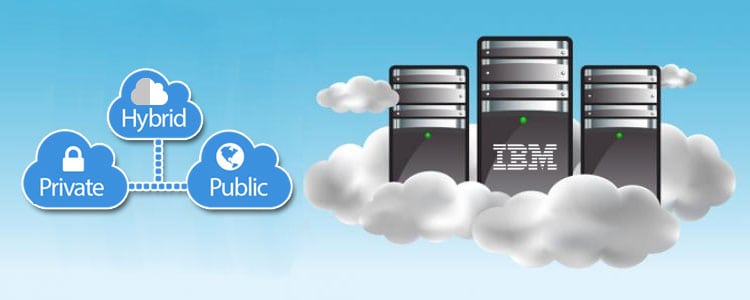 IBM's Hybrid Cloud Storage Strategy
By now, we know for a fact that the enterprise hybrid cloud adoption is soaring. Sandler Research found that the market is growing at an annual compound rate of 29.22 % over the period of 2014 – 2019.
So what drives enterprises to go hybrid? Leveraging the innovations in mobile, Big data, Internet of Things (over 1/3rd of leaders are using hybrid cloud to enable IoT), SaaS technologies and at the same time to be able to connect to legacy environments that run the core of the business is what all companies strive to do.
Hybrid cloud storage
Not all workloads are fully benefited by migrating to the cloud. Hybrid cloud providers are constantly developing a strategy that is aimed at helping customers build a hybrid approach which allows users to mix and match the security of private storage with the flexibility and accessibility of public storage for low-cost and long-term.
According to IBM, organizations can use the hybrid cloud computing to reduce their IT costs and become more efficient.
IBM's strategy to provision a flexible hybrid cloud storage
IBM on 23rd February 2016 announced the new object-based cloud storage services that will include Cleversafe object storage that supports Amazon Simple Storage Service (S3) API for high-performance applications, to help clients better manage their growing volumes of unstructured data.
The new IBM Cloud Object Storage will combine technology from Cleversafe with the IBM Cloud, to provide enterprises with fast, flexible, hybrid cloud storage-as-a-service solutions. Using Cleversafe, customers will be able to take their existing on-premises and use them with IBM Cloud Object Storage services.
The IBM cloud object storage services includes three configurations: Nearline for archiving, backup, and other workloads delivered across select IBM Cloud data centers; Standard for higher performance public cloud offering high-performance applications; and Dedicated for single-tenant systems running on dedicated servers as a managed service or self-managed cloud.
"One of the biggest challenges enterprises face today is the massive growth of data, fueled by cloud, mobile, IoT, analytics, social media, cognitive and other technologies organizations eagerly employ to transform their business and engage customers," said John Morris, General Manager, IBM Cloud Object Storage. "By bringing Cleversafe technology to the cloud with these services, we will empower clients with the choice and flexibility needed to better balance storage cost, location, and compliance control requirements across their data sets and essential applications."
In the October 2015 news release, IBM had announced Chicago-based Cleversafe acquisition and the plans to integrate it into its Cloud business unit, to support its overall hybrid cloud storage options.
IBM had cited the IDC data that 80% of new cloud applications will be big data intensive and require massive storage space. IDC also predicts that the object storage market will reach $28 billion by 2018.
IBM had already acquired Blue Box earlier in June 2015, with the intent to retain its dominance in the hybrid cloud architecture. Now, with the IBM SoftLayer (IaaS), IBM Bluemix (PaaS) and IBM's SaaS portfolio already in place, the integration of Cleversafe into its cloud portfolio, enables the users of these services to create apps with Cleversafe-based content and data repositories for their foundation.
According to a statement released by IBM, "The company uses unique algorithms to slice data into pieces and reassemble the information from a single copy,rather than simply making multiple copies of the data, which is how storage traditionally has been done. As a result, Cleversafe can store data significantly cheaper and with greater security."
For IBM, it's one more step towards helping customers build a hybrid bridge to the cloud. Having access to Cleversafe's content repository, backup, archive and storage, will enable companies to manage the rising volume of unstructured data such as audio, video, and images.
It will provide Cleversafe IBM customers with more flexibility in how they allocate and manage stored data on-premises and across a wide range of cloud deployments making use of cloud storage advantages.
Check out our articles and infographics.