To win today, businesses across industries must use insight-driven analytics. Insight-driven metrics are being used as a feedback loop on the overall performance of the company, sales, the standard of the associated products and services, and opportunities for improvement.
Businesses can make data-driven choices using insights-as-a-service, or IaaS, without paying the high cost of maintaining infrastructure and hiring IT personnel. Volumes of data are transformed into actionable insights to help all of today's largest corporations achieve their business goals. Yet most firms don't have the resources that bigger organizations do. As a consequence of failing to develop their own business intelligence solution, organizations end up missing actionable insights that stimulate growth. Insights-as-a-service can be helpful in this case.
Virtual tech Gurus works with you through every stage of the process
Discover Key Objectives And Define The Scope
IaaS helps in the creation of business decisions based on projections, analytics, and insights that are powered by data. This helps by outlining the concrete steps required for achieving organizational goals.
Collect Data From Devices
Data collected from devices helps to better understand the demands of the customers. You get a clearer view of the valuable insights that are used in the market when you collect data and make conclusions.
Define Analytics Requirement
We identify and understand the customers' business needs and goals in the initial phase of the project to ensure that the final product fulfills all the requirements.

Analyze Data
IaaS can quickly collect, analyze, and analyze data using AI, while also offering simple-to-understand visualizations to pinpoint areas in need of development.
Create Insights
Actionable insights for businesses are produced by combining data, insights, analytics, and best practices. These detailed, solid strategies are created to aid businesses in achieving their objectives.
Validate Data
High-quality data is essential for businesses to use when making important strategic decisions. Data validation ensures accurate results and compatibility of data from various resources.

Accurate Analytics For Business Outcomes
Accurate analytics help the business to increase organizational excellence, understand the customers better, gather knowledge to support decision-making, drive growth, and scale the organization effectively.
Core Services for Better Business Outcomes
Our extensive IaaS line of services enables business leaders to make smarter decisions
User Access Risk Assessment
User access risk assessment policies will not only secure the firm, but will also aid in the reduction of expenses and redundancies. User access management is a crucial component of the information technology security operations and need constant management control. The principle of least privileges (POLP) should always guide user access assessment, that means just authorizing and allowing people the access privileges they need to perform their duties.
We abstract the scope of business delivery and discovery
Using AI predictive analytics, we identify end-user access threats and vulnerabilities
Get recommendable insights to reduce end-user access risks
Asset Discovery and Inventory
Categorizing the hardware and hardware's software connected to the business network is known as asset discovery and inventory. Organizations can protect themselves by regularly monitoring these devices to find possible vulnerabilities and actual threats. Asset discovery and inventory solutions are used by businesses to optimize the value of their assets.
We abstract the scope of discovery and determine collection resources and automate data collection
Analyze data and define best practices
AI-based Object relationship and validation
Dashboard and insight Overview for smarter decisions
Presales Discovery & Transformation
Pre-sales generally performs discovery to determine exactly what the customer is searching for and what their specific challenges are. The customer experience is streamlined via Presales. It improves IT solution providers by providing presales assistance and intelligence. This gives clients a speedy response with quick agentless infrastructure discovery and presales consultation.
Data collection from multiple sources
AI-based Object relationship and validation
We identify compatibility and interoperability issues
Enhanced reporting dashboard with insights
Cyber Resiliency Auditing
Assess, manage, and reduce the risks associated with their information technology (IT) systems and infrastructure, and ensure they are prepared to respond effectively to a cyberattack. To accomplish these goals, IT departments must identify the cybersecurity measures that emphasize resiliency, and auditors must examine huge volumes of data in order to improve the IT infrastructure and deliver better business results
We identify and define Priority Business Applications
Discover Application Data flow and key objectives to define the scope
Collect data from devices to identify gaps and define analytics requirement
We Analyze and Validate Data to Create critical business insights
Detailed summary for better business outcomes
Migration Assessment and planning
The migration assessment is the first stage that explains the benefits of moving to the cloud and how to do it. Discovery, design, development, testing and modification, and implementation are the five stages of the migration process. Learn how to improve the migration process with a focus on cutting expenses and time by determining the company's objectives.
We define the scope of business delivery and discovery
Plan the Discovery process
Implementation and device discovery
AI/ML-based Compatibility issue Check
We Choose the best suitable Migration Method and perform Pre-Migration Validation
Phase-by-phase migration plan implementation and progress tracking
Post – Migration Validation and Customer Collaboration
Capacity management is a procedure used to make sure the service provider has enough IT resources to efficiently satisfy current and potential business requirements. The main goal of capacity management is to make sure that the IT infrastructure and services have enough capacity to achieve the agreed-upon service level objectives in a timely and cost-effective manner.
We abstract the scope of discovery and determine infrastructure needs
We automate the data collection process
AI-based Object relationship and validation
We identify compatibility and interoperability issues
Dashboard and insight Overview for smarter decisions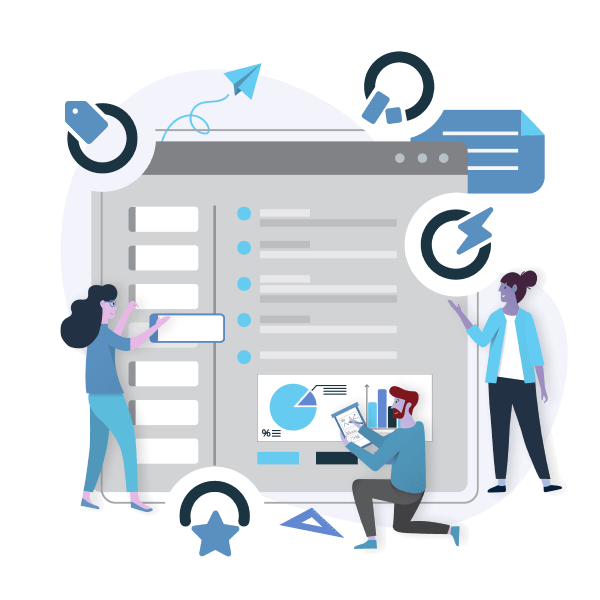 The benefits of an IT chargeback model include streamlined IT investment decision-making, reduced resource consumption, improved business unit and IT relationships, and a higher perception of the value of IT. The use of IT chargeback can promote transparency within a business by accurately allocating IT expenditures and utilization. Chargeback enables customers to view their expenses and learn how those prices are calculated.
Infrastructure Discovery with Data Protection
Discover Application Data flow and key objectives to define the scope
Import Purchase Order Process
Define Financial Depreciation Cycle
Extract Infrastructure Quotations
We compile the gathered data for better insights
Dashboard Creation and Allocation
Get monthly estimations per application
While cloud computing offers a number of benefits, such as scalability, agility,…
Read More